Orbital Riveting and Impact Riveting
Orbitform is a globally represented company that designs, builds, and manufactures product assembly equipment and solutions.
For more information please email jcsales@orbitform.com
At last, everything you ever wanted to know about Orbitform in one self-directed presentation...HERE...share with your friends!
Products and services include: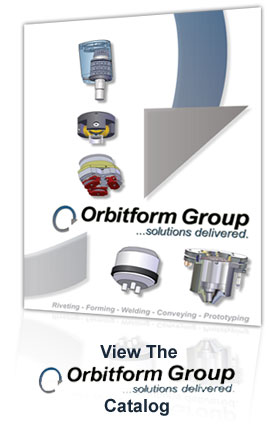 Profit from our experience - let the Orbitform Group evaluate your assembly application or project.
For more information please email jcsales@orbitform.com
There are no products in this section